Lifestyle & Fashion PR Agency in NYC
AMP3 PR is a boutique public relations firm based in New York City with a global reach.
We specialize in consumer lifestyle, luxury, tech, beauty and fashion PR campaigns, using a three-pronged approach to amplify your brand: 1) traditional PR & media outreach, 2) social media & influencer marketing campaigns, and 3) experiential event PR & production.
1+1=AMP3. We're more than the sum of our parts: we are a finely tuned, surgically precise powerhouse of storytellers, cultivating awareness and engagement at every turn. We harness the power of influencers, talent, content, media, publicity and ink to proactively develop narratives that connect our clients to their audiences across platforms. We sweat the details, hunting every opportunity for brands ready to make their mark.
Our top rated PR agency offers one-on-one attention and our award-winning team is incentivized by our clients' successes. Whether you're an emerging or global brand, we have industry leading solutions just for you.
AMP3 Public Relations
210 West 29th Street 6th Floor
New York, New York 10001
(212) 677-2929

Size
Matters
A boutique PR agency approach with customized services that are never held up by red tape.

Storytelling
Experts
We are strategists, continuously recalibrating your message to match the medium.

Data Driven
Results
We're left brained too. Competitor analysis, SEO, PPC...you name it, we get it. Obsessive about engineering the right mix of media with the metrics to prove it.

Our GPS is Always
Set to Unicorn
On the constant quest for maximum quality AND quantity of coverage.
Traditional
PR
We will identify the key selling points of your brand, and tell your story through relevant print and broadcast media relationships. We are not big believers in blasting out releases and seeing what sticks. Our primary focus is on developing tailored pitches and securing organic editorial coverage that is strategic, targeted and valuable.
Digital
PR
Here we focus on pitching digital media, blogger outreach and developing influencer marketing campaigns with the goal of driving traffic and awareness to your website. We also offer fully integrated social media strategy, implementation, management and analytics across platforms.
Event PR
We conceptualize launch events from press previews to runway shows to pop-up store openings, and handle all of the event related details to bring your activation to life. Then, we work on securing pre and post event coverage to maximize the exposure and reach of your event.
WE BUILD RELATIONSHIPS (FOR YOU)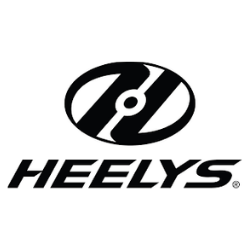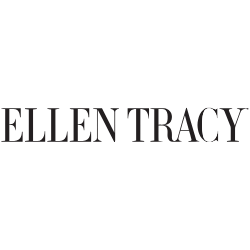 Kelly Ballou




Global Marketing, CAT Footwear
"AMP3 has juggled both trade & consumer PR for our brand with energy, commitment and passion. The team is well-rounded, detail-oriented and able to tackle everything from traditional PR to event management; they are a strategic partner in every way."
Frank Spadafora




Founder & CEO, D'Marie Group Inc.
"AMP3 helped the media to easily understand our influencer analytics platform, placing us in top tech and fashion publications like WWD, AD WEEK and TIME with attention grabbing headlines, where our data continues to drive stories, fueling the growth of our business."
Kerry Bannigan




CEO of Nolcha Shows @ NY Fashion Week
"AMP3 PR provides a bespoke service with genuine passion and understanding of the client's needs. We have received consistent fashion relevant media placement for our brands, clients and celebrities, positively steered by a strategic team."
READY TO AMPLIFY YOUR BRAND?
CONTACT // AMP3 PR // NEW YORK