The summer is heating up for NYC-based fashion PR agency, AMP3 PR, with several client wins across the apparel, beauty, event, and accessories categories, and we're thrilled to share those with you!
Parent company Sequential Brands Group has engaged AMP3 for three of its fashion brands including: Ellen Tracy, William Rast, and Heelys. Ellen Tracy is a contemporary women's wear brand designing for a confident woman who lives in the moment.  They recently collaborated with Irina Shayk on a collection as well! William Rast started off as a denim brand known for its timeless pieces, made both men and women.  Tracing back to its southern heritage and iconic American looks, William Rast expanded their denim line by offering sportswear, outerwear, and more.  Heelys' are wheeled sneakers for kids, as well as an attitude, and a way for kids to express themselves, push their own boundaries and experience their world around them in a truly unique way. AMP3 will be handling the traditional media PR, Influencer marketing, and social media for these three brands.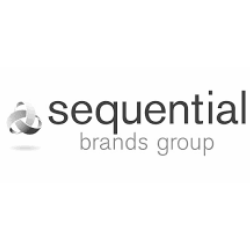 Beauty company, Voesh Inc. has selected AMP3 to represent two of its brands: VOESH, a B2B range of single use salon products for manicures, pedicures, and facials, and SF, a consumer-facing range of simple, fun skincare products, including facial kits, peels and masks. SF recently released the Pop N' Glow collection, which is a series of masks (face, eyes, lips, hair) inspired by Pop Art. Throw them on and POW you are an instant Pop Art character. Take the masks off and BOOM, glowing skin in a flash! 
Most recently, AMP3 won the Fossil Group business for 10 of its licensed brands: Kate Spade New York, Michael Kors, Tory Burch, Armani Exchange, Emporio Armani, BMW, Chaps, Diesel, DKNY and Puma. 
AMP3 will manage publicity & influencer marketing across brands for all traditional watches, smartwatches and jewelry. Make sure to be on the lookout, because there's lots of exciting announcements for each of these brands on the horizon!
Already looking ahead at the Holiday season, AMP3 has come aboard the team of LuminoCity, a light and arts festival happening on Randall's Island from November 23, 2019 to January 5, 2020. An experiential attraction celebrating cultural diversity and creativity, this festival will have an ongoing program of performing arts and themed nights during its Inaugural run.  Inspired by the traditional lantern festivals in China, LuminoCity will also bring an enjoyable experience for both families, tourists, and locals alike. It's sure to be the spot for Instagrammable moments, themed-nights, and a place of future Holiday tradition!
We're looking forward to working with all these wonderful clients!  Stay tuned for all the exciting details to come!
Influencer marketing has become a popular method for businesses to reach their target audience through social media platforms like Instagram, TikTok, and YouTube. Influencer marketing involves partnering with influential people who have a significant following on social media platforms to promote a brand, product, or service to their audience. In this article, we'll explore the benefits of influencer marketing, how…
Read More »
Calling all bacon, egg, and cheese lovers! NYC's newest breakfast spot, Effin Egg, has officially opened its doors! This fast-casual dining experience may be new to the Big Apple, but its delicious morning cuisine has made its mark in Florida, Georgia, and Tennessee. Located in the Flatiron District on 23rd and Madison, Effin Egg is serving up a variety of…
Read More »
We have all witnessed the popularity of TikTok skyrocket since the beginning of the pandemic and there are no signs the social media app will lose relevancy anytime soon. Some experts say TikTok is so saturated with content that a wide number of users are considering it the modern-day search engine. Although it is a controversial opinion across generations, there…
Read More »