Last night, Exchange Bar & Grill celebrated its opening with a media event hosted at the brand new restaurant in the Gramercy area of Manhattan.  Party-goers were offered an open bar and a sampling of their hottest menu items including hot wings, calamari, mozzarella sticks, burgers and the signature 'Exchange' salad.   Usually though, patrons are asked to take a gamble, with prices of food and drink that fluctuate based on demand, on Exchange's own in-house 'stock market'.   Prices are broadcast on a giant ticker screen that runs the 35-foot length of the bar, posting which items are running below (-) or above (+) market price.  If everyone is drinking Guinness, the price of Guinness is going to go up—but consequently, all of Guinness' competitors (like Killian's) will go down.  The opening bell rings at 8pm after Happy Hour prices have come to a close, and if you play your cards right, you may just end up at the bar during an impromptu 'Market Crash!!!!'—where drinks temporarily drop to $2 for all beers, $3 for all well drinks, and $4 for top shelf, after which point, the market resets itself.  Customers can also have fun by posting personal messages to the ticker screen, like: 'happy birthday' or 'hey you at the end of the bar, can I buy you a drink!?' The bar's unique concept is the brainchild of friends and co-owners Damon Bae (a former stock trader turned real estate mogul) and Levent Cakar (an economist with 11 years+ in the restaurant industry).  Of the concept, Cakar says: "When you think about it, it's a really smart way to run a restaurant.  If an item isn't selling, it becomes really cheap and then we're able to move the product.  It also keeps the hot ticket items from selling out and draws attention to cheaper products.  It's all about supply and demand—and it's an organic way to manage our inventory." The lounge-like space features both a bar and full dinner menu, with special lunch & brunch menus expected to be introduced at a later date.
Exchange Bar & Grill is located at 256 Third Avenue between 20th & 21st Street (www.exchangebarandgrill.com).

*Exchange Bar & Grill was buzzing for the Opening Party

*Co-Owners Damon Bae & Levent Cakar

*AMP3 Creative's Dan Jones (front & center) with friends John, Ron & Lauren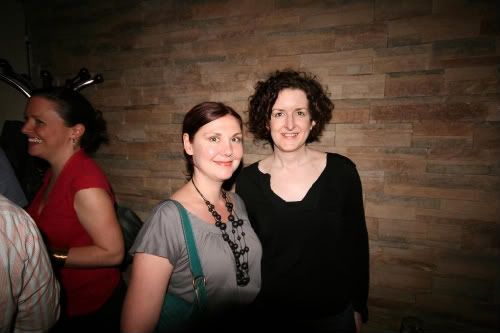 *Private Chef Jess Hulett with Brenda Dargan of Martha Stewart.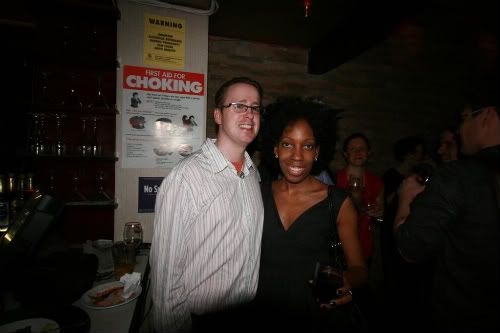 *Gigapixel Creative & The Hatchery co-founder Joey Kilrain (left) with Art of Talk TV's Charlie Oliver (right)

*Style Music TV's host: Emily Loftiss filming a segment on Exchange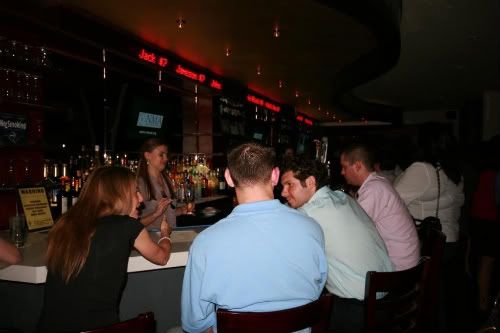 *Foods up!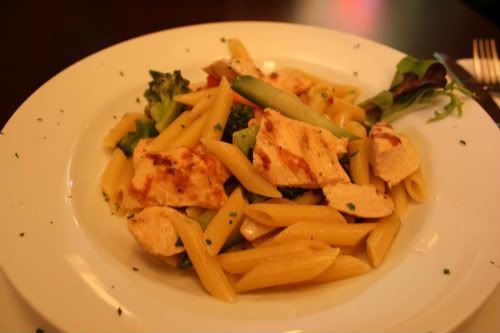 *The Exchange Bar & Grill bartenders: Lilly, Mike & Katie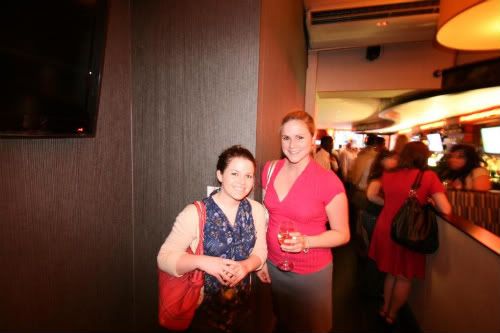 *89th & Broke's Caryn Donahue & McKenna Lowry

*Frani Lieberman, Media Post's Kelly Samardak and Alyssa Galella (from left to right)

*MARKET CRASH!!!! All beers $2, all well drinks $3, all top shelf $4