Exchange Bar & Grill adds new "Futures Menu"
AMP3 PR client Exchange Bar & Grill has announced a new "Futures Menu".  The new menu includes an increased selection of burgers and sandwiches, represented by newly themed names which range from: The JT Marlin to The Market Maker, and The Blue Chip to The Credit Swiss.
In addition to the new food items, Exchange will be implementing its own version of bottle service.  Customers will have the option to purchase a bottle of alcohol that they will not need to finish in one sitting. The bar will reserve the bottle and display it on their "Futures Shelf" until you return for it on your next visit.
Read the complete "Futures Menu" press release here.
Exchange Bar & Grill is located at 256 Third Avenue between 20th and 21st Street.
6th Street to perform 2 NYC shows this week
AMP3PR music client 6th Street will be performing two shows in New York this week.
Tomorrow, Tuesday, April 27th, 6th Street will be performing at Kenny's Castaways at 8pm. There will be no cover for the show.
Kenny's Castaways is located at 157 Bleecker Street, NYC 10012 (between Thompson and Sullivan)
Saturday, May 1st, 6th Street will be performing at Arlene's Grocery at 8pm. There will be a $10 cover for the show.
Arlene's Grocery is located at 95 Stanton Street, NYC 10002
AMP3 PR Signs 6th Street to their Roster!
AMP3 PR has just signed on 6th Street to their expanding music roster! 6th Street is a Los Angeles based electro-pop duo that is one part John Mayer, one part Owl City.
For more info on the band, visit www.6thstreetmusic.com
For all media inquiries, email Termeh Mazhari at [email protected]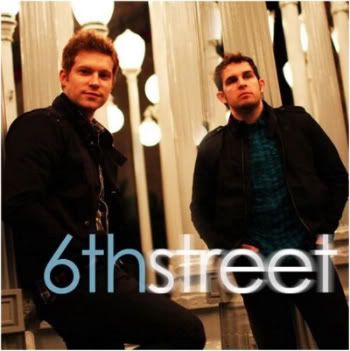 Exchange on TV: CNN, Fox, Thrillist TV & more
Exchange Bar & Grill, a local bar where food and drink prices fluctuate based on demand, has attracted the attention of international broadcast media including: CNN Money, Fox, Fox Business News, Thrillist TV, First Business News in Chicago, Al Jazeera Network, Russian Television International, France 24 TV, BBC, and more.  Radio has also taken an interest, including: the largest station in Tokyo, CBS Radio, 10-10 Wins, and the Mexico City Report.